Woodland Park Zoo is a zoological garden around the Phinney Ridge neighborhood of Seattle, Washington. Occupying the western half of Woodland Park, the zoo began as a small menagerie on the estate of Guy C. Phinney, a Canadian-born lumber mill owner and real estate developer. Opened in 1899, the 188-acre (76Â ha) Woodland Park was sold to the city for $5,000 in cash and the assumption of a $95,000 mortgage on December 28, 1899, by Phinney's wife (Phinney had died six years earlier, in 1893). The sum was so large that the Seattle mayor (W. D. Wood) vetoed the acquisition, only to be overruled by the city council. In 1902, the Olmsted Brothers firm of Boston was hired to design the city's parks, including Woodland Park, and the next year the collection of the private Leschi Park menagerie was moved to Phinney Ridge.
As of the summer of 2010, the zoo includes 92 acres (37Â ha) of exhibits and public spaces. It is open to the public daily, and welcomed 1.05 million visitors in 2006. Its collection includes:
1,090 animal specimens
300 animal species
35 endangered and 5 threatened animal species
7,000 trees
50,000+ shrubs and herbs
1,000+ plant species
Exhibits at Woodland Park Zoo
Woodland Park Zoo has won more Best National Exhibit awards from the Association of Zoos & Aquariums than any other zoological institution except the Bronx Zoo in New York. It has long been a pioneer in the field of immersion exhibits: Woodland Park Zoo created what is generally considered the world's first immersion exhibit, a gorilla habitat, which opened in the late 1970s under the direction of David Hancocks.
Zoomazium - Zoomazium (a portmanteau of "zoo" and "gymnasium"), opened in May 2006, is an interactive playspace for children. It includes nature-themed playspaces as well as a Nature Exchange desk and open areas for interactive programs. It was built to be extremely energy efficient and even includes a "green roof", with a full-scale garden of native plants growing on the top of the building. With exhibit design done by AldrichPears Associates and architecture by Mithun, Inc, the Zoomazium received a Thea Outstanding Achievement Award from the Themed Entertainment Association in 2007.
Tropical Rain Forest - this exhibit won a Best Exhibit award when opened in 1991. A walkway leads up to the building with viewing into a habitat for jaguars (opened in 2003), complete with underwater viewing. Nearby is a jungle researcher's tent. Inside the building is a myriad of animals from Central America and South America, including ocelots, poison arrow frogs, Lachesis (genus)s, tamarins, toucans, and a wide variety of tropical birds. An outdoor loop houses several African rain forest species, including red ruffed lemurs, colobus monkeys, and a rambling gorilla exhibit.
Tropical Asia - This biome consists of two major areas: Banyan Wilds and Trail of Vines. The newest addition, Banyan Wilds, represents Southeast Asian forests. Phase One opened in 2013 featuring Asian small-clawed otters and an aviary of tropical Asian birds. The second and final phase opened in May 2015, featuring new exhibits for sloth bears and Malayan tigers. Trail of Vines takes the visitor on a journey through several different Southeast Asian rainforest habitats, featuring numerous endangered species. Beginning with Malayan tapirs, it moves on to lion-tailed macaques, Indian pythons, and finally large indoor/outdoor habitats for siamangs and orangutans. This biome's third exhibit area, Elephant Forest, was closed when the zoo phased out its elephant program in April 2015.
Northern Trail - this exhibit also won a national Best Exhibit award when opened in 1994. It carries the visitor through the northern habitats of tundra, taiga, and montane. It is landscaped to resemble an actual trail in Alaska's Denali National Park. The Northern Trail is home to a variety of North American animal species, including gray wolves, Arctic foxes, grizzly bears, mountain goats, Steller's sea eagles, and Roosevelt elk (which are actually endemic to Washington).
African Savanna - This also earned national Best Exhibit honors. The first of its kind when it opened in 1980, WPZ's savanna inspired the building of similar exhibits across the country. The visitor enters through a model African village, which blends in elements of African culture as well as important messages about the human/animal balance in conservation. The main "savanna" houses giraffes, zebras, gazelles, oryxes, and ostriches, while two connected exhibits house hippopotamus and patas monkeys. During the summer, visitors may hand-feed the giraffes for a small fee during scheduled Giraffe Feeding Experience sessions. Hidden moats allow these yards to appear to be part of a continuous landscape. In addition to the herbivores, two separate exhibits house African lions and African warthogs.
Australasia - Australasia is one of the smaller biomes at the zoo. It features Willawong Station, which houses over 100 parrots from Australia; there are parakeets, cockatiels and eastern rosellas. Other animals in Australasia are kookaburra, wallaroo and wallaby, emu and snow leopards.
Temperate Forest- The Temperate Forest exhibit is home to a variety of animals from temperate regions of Asia, North America, and South America. It includes an aviary with a number of exotic birds, including hornbills and pheasants, as well as yards for cranes, red pandas, and a marsh exhibit featuring local waterfowl species. In 2008 a small exhibit was opened in the Temperate Forest area featuring Chilean flamingos and southern pudús, which have bred successfully at WPZ. In 2014, a pair of cheetah were temporarily housed in this area, part of a reinterpretation called "Wildlife Survival Zone", which also features a small alcove spotlighting the zoo's efforts to restore the native western pond turtle.
Other highlight animals at Woodland Park Zoo include a Raptor Center and accompanying flight demonstration, and lowland anoa. Woodland Park Zoo also includes a "Family Farm" exhibit and the Bug World. In the Adaptations building visitors can find meerkats, added in 2010, as well as nocturnal animals including Indian flying fox and sloths.
The zoo also houses a hand-carved carousel, originally built for the Cincinnati Zoo in 1918 by the Philadelphia Toboggan Company, head carver John Zalar. In the 1970s, the carousel was moved to Santa Clara, California, where it operated into the 1990s. It was donated to Woodland Park Zoo by the Alleniana Foundation, and opened May 1, 2007 in a new pavilion on the zoo's North Meadow.
In May 2009, WPZ opened a new 17,000-square-foot (1,600Â m2) Humboldt penguin exhibit. The outdoor enclosure is designed to recreate the penguin's native habitat in Peru, and features cliffs and pools. The exhibit is also designed to use green energy, such as geothermal power.
Financial difficulties
On January 5, 2010, WPZ announced that due to the "difficult economy," they would be closing their Night Exhibit.
Notable animals
From 1953 to 1968, WPZ was home to Bobo, a western lowland gorilla (Gorilla gorilla gorilla, the same species as the gorillas currently living at the zoo). WPZ acquired Bobo from the Lowman family of Anacortes, Washington, who had purchased the gorilla as an infant from a hunter in Columbus, Ohio in 1951 and had raised him in their family home in Anacortes. Bobo drew many visitors to the zoo and was one of Seattle's main attractions in the years preceding the construction of Seattle Center and the expansion of major-league professional sports into the city; his popularity is credited with helping the zoo obtain funding to build a new primate house.
Anthropologist Dawn Prince-Hughes spent many years working at Woodland Park Zoo and observing the western lowland gorillas there, which she wrote about in her book Songs of the Gorilla Nation: My Journey Through Autism.
References
External links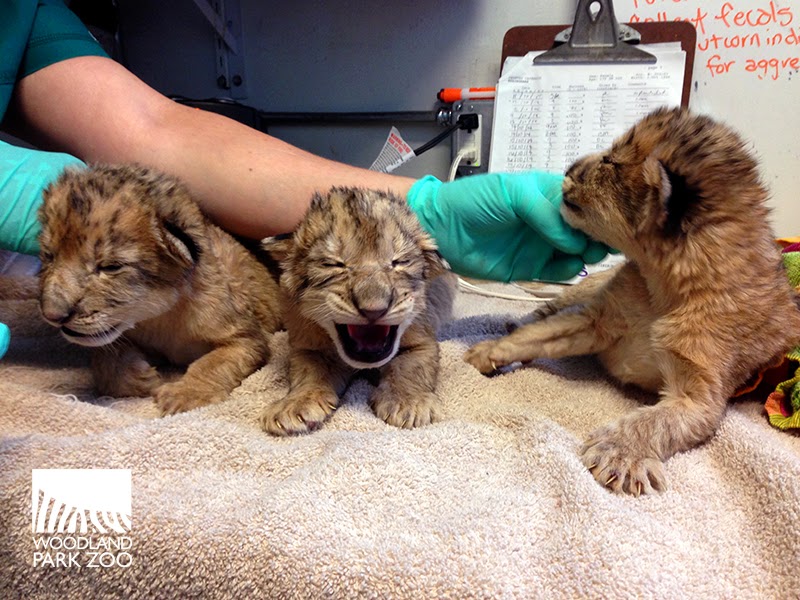 Official website

RadioLab episode on 'Zoos' - First segment describes Woodland Park Zoo's first immersion exhibit